The lovely @katetakes5 has issued the latest challenge to identify our favourite dinner party guests. (This reminds me of 'High Fidelity' – top 5 all time greats)
My Top 5 Famous Dinner Party Guests
1) Belinda Jones – I love her novels; the places she has described have inspired a number of our holiday locations over the past few years.
2) Johnny Depp – because there has to be a bit of totty at the table.
3) My husband – because I love him and would like to spend more time talking to him, not something we get a chance to do nowadays. Yes I know it says famous and I am going to break the rules and include him in this, because it's my list. And he has been retweeted (from a single tweet) 50,000 times.
4) Chris Evans – I think he is fascinating. I'm reading his first autobiography on Kindle and it is extremely insightful as to his behaviour and television personality.
I'm having a bit of difficulty with this one… so many people but it's difficult to choose. Hmm, aha, I know!
5) Sandra Bullock – because I think she's funny, lovely and sweet. I want to ask her if she did the horizontal fandango with Keanu Reeves, why she made 'All About Steve' and died her hair blonde, and I'm pretty sure that hubby fancies her.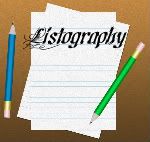 "/>